Here's a Hedgie project that you can make.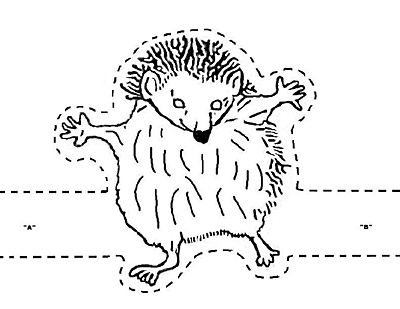 Thanks to Chris and Mary Akers from Smithfield, North Carolina
This is a great project to use with The Hat
Click Here for the full sized artwork Master Pattern
Click here for PDF Format

1. Print the Master Pattern on 110 lbs. white paper card stock.
2. Color Hedgie.
3. Cut out on dotted lines.
4. Cut card stock strip long enough to go around child's head.
5. Attach card stock strip at "A" and "B" with tape or staples.