The Umbrella Animals
You can print these masks and use them for a play.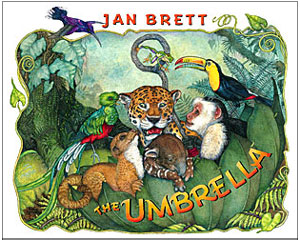 This is a great project to use with my book The Umbrella

Thanks to excellent illustrator, Miron Kiriliv, for these great masks. The files are quite large and download slowly,
but I hope that you'll be pleased by the quality.
Click on each animal to display the full sized mask artwork.